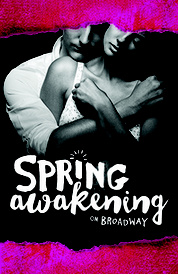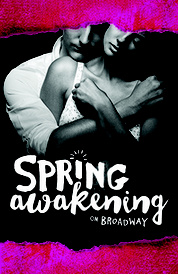 There are only a handful more performances of Deaf West's production of Spring Awakening before it closes on January 24th! The original production won 8 Tony Awards® for Best Musical, Best Book, and Best Score in 2006, and we're all going to be waiting to see how this production does in the revival category at next year's Awards! With American Sign Language fully incorporated in the storytelling of this drama, the production pulls at the heartstrings of audience members whether they're part of the deaf community or not.
No One is "Left Behind"
Accessibility is hugely important for today's audience goer. Sensory friendly elements, ASL translators, and audio descriptive aids are being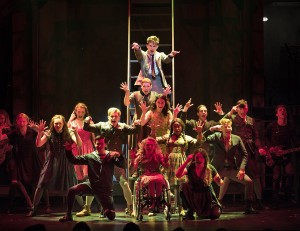 incorporated into more and more performances. Theatres are finding ways to incorporate proper translations, less stimulating sound or lights, as well as venues committed to the whole experience of sensory performances for young ones with autism. The great thing about using American Sign Language in theatre is that there isn't a problem with performance and syntax. The expression of the language in song is meant to be fluid with rhythm and tempo as well as with facial expression. This makes the performance more pleasing to watch and more meaningful. In fact, the meaning of the language becomes stronger with the auditory and visual elements being portrayed by these highly animated actors.
What Made This Story Great: "The Guilty Ones"
"A re-imagining of Fra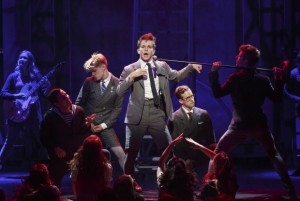 nk Wedekind's 1891 play with music by Duncan Sheik", book and lyrics by Steven Sater, the Tony-winning Spring Awakening boldly depicts how young people navigate the thrilling, confusing and mysterious time of their sexual awakening. The story centers around a brilliant young student named Melchior, his troubled friend Moritz, and Wendla, a beautiful young girl on the verge of womanhood" (Broadway.com). The revival has been open on Broadway since September 27th and has won or been nominated for many Ovation Awards during its L.A. Deaf West run, including Best Production of a Musical, Best Acting Ensemble of a Musical, Best Choreography, Best Direction of a Musical, and Best Lighting Design.
#AndThenThereWereNone
If you haven't seen this production yet, you have until January 24th! Ticket prices in the mezzanine are low right now, starting at $39 a piece when making use of our Group Discounts. All Tickets Inc. is a great place to go to grab group tickets for you and all your friends to see this show in its final stretch on Broadway! Just don't forget the tissues!