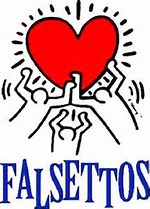 James Lapine, who directed the original 1992 Broadway production of Falsettos, will direct the show again. The musical, which is a combination of two one-act musicals, The March of the Falsettos and Falsettoland, will be on a Broadway stage in spring 2016. The original production won the 1993 Tonys for Best Score (Finn) and Best Book of a Musical (Lapine and Finn).
The Story of Falsettos
Falsettos is the story of a family that is a mish mash of folks, including Marvin, who was married to Trina, but who revealed he was gay and left her to be with Whizzer. Marvin wants "A Tight Knit Family," and the musical focuses on this simple but difficult to attain dream. Marvin must negotiate numerous relationships, including those with Whizzer, Trina, Jason, his 10-year-old son, and Dr. Mendel, a psychiatrist who Marvin is seeing and who, upon meeting Trina, is instantly attracted to her.
Some of the more memorable numbers from Falsettos include Four Jews in a Room Bitching, March of the Falsettos, Jason's Therapy, and What Would I Do? Ultimately, the journey is Marvin's. He eventually comes to grips with many of the challenges of his life, related to love, family, and responsibility.
More to Come
Producer Jordan Roth said, "I am part of a large club of theater lovers who were changed by this show, who passionately believe that Falsettos is 'our show.' I can't wait to have our show on Broadway again." Yet to be determined are the show's theatre, dates, creative team, and cast.