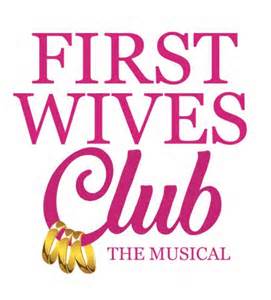 The new musical, First Wives Club, which is based on the hit 1996 movie and Olivia Goldsmith's best selling novel of the same name, is now in rehearsals in Chicago. The show is slated to run from February 17-March 29 and then it has its eyes on Broadway. The musical stars Tony Award-winner Faith Prince, Christine Sherrill, and Carmen Cusack.
The Story
The story in this musical comedy is one of revenge. The phrase "hell hath no fury as a woman scorned" certainly rings true in First Wives Club, as three former college friends reunite after each has been dumped by their respective husbands for young women. The three friends decide to make sure that they wreak revenge on the men they believed in, sacrificed for, and loved. Their vengeance is clever, motivated, and exacting. The relationships, situations, and characters collide for ongoing hilarity as the three divorced women are vindicated.
The Creative Team
Those in charge of putting this show together artistically are premium players. The book for the musical is by Linda Bloodworth Thomason (Designing Women), the score, which includes originals and classics, is by Motown legends Holland-Dozier-Holland, and direction is by Simon Phillips who staged the stunning Priscilla, Queen of the Desert: The Musical. Thomason, who is a five-time Emmy nominee, has built her reputation by having created some of the most empowered female characters that have graced pop culture.
Producers Ready to Go
Veteran producer Elizabeth Williams heads a team that includes Paul Lambert and Jonas Neilson. Williams' most recent Broadway efforts include Waiting for Godot and No Man's Land, starring Ian McKellen and Patrick Stewart, and Catch Me if You Can. To get to Chicago for tech rehearsals, Williams, whose flight was cancelled due to bad weather, took a 24-hour train ride. The show will play its run in Chicago at the Oriental Theatre. The show is expected to go to Broadway.