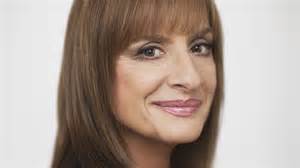 Patti LuPone, star of numerous Broadway shows and Tony winner, returns to Broadway in a new play by Douglas Carter Beane. The play is an autobiographical piece entitled Shows for Days. Jerry Zaks will direct the play, which opens June 29 at Lincoln Center's Mitzi E. Newhouse Theater. Previews will begin June 4.
LuPone on Stage
LuPone, who last appeared on Broadway with Debra Winger in David Mamet's The Anarchist, is now performing in The Ghosts of Versailles at the L.A. Opera. Her Broadway stage credits include two Tony winning performances, one for her portrayal of Mamma Rose in the revival of Gypsy and the other for her creation of the role of  Eva Perón in the Broadway premiere of Evita. Other stage appearances include leads in Women on the Verge of a Nervous Breakdown, Sweeney Todd, and Anything Goes. She also had a 68-performance run with Evita co-star Many Patinkin in An Evening with Patti LuPone and Mandy Patinkin, which ran at the Ethel Barrymore Theatre from November 21, 2011 to January 13, 2012.
Shows For Days
The autobiographical stage rendering by Beane is drawn from his experience as a teen in Reading, Pennsylvania. The play focuses on a 14-year-old named Car who becomes inspired by a woman running a community theatre group at the Prometheus Theatre. The woman, played by LuPone, has dedicated her life to the theatre group, producing, directing, designing, and starring in their productions. Further casting and creative team members will be announced at a later date for Shows for Days.