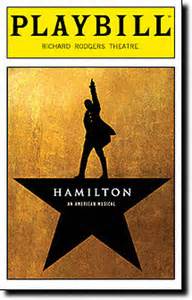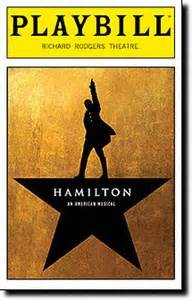 The new Lin-Manuel Miranda (In the Heights) musical Hamilton has garnered a lot of attention and praise. It almost immediately sold out its Off-Broadway run at the Public Theatre, was designated for transfer to Broadway just after it opened to five-star reviews, and now that it's in previews on Broadway every celeb wants to be seen at what is considered to be a groundbreaking show.
Getting the obvious out of the way, this is a piece of musical theatre that is expertly crafted, directed, and performed. Miranda is a genius, and with director Thomas Kail, choreographer Andy Blankenbuehler, and musical director Alex Lacamoire, he's created a theatrical piece that works on many different levels.
Past and Future Brought Together?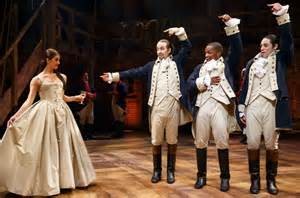 Some pundits are saying that this musical is about the future of America. This is for a few reasons with one being that most of the leads, in stark contrast to our white founding fathers, are being played by men of color. In other words, this is a colorblind production and making it thus reveals the future of what our country can be.
However, more so and more importantly, the casting, which features superlative performances, is not just about what our country might be one day, but what it is now. This musical is a living paradigm of society today, where color lines in the eyes of many of those who are just being born and those who are in their late-twenties to early-thirties mean little to nothing when it comes to working together, falling in love, or creating lasting friendships.
Continue reading