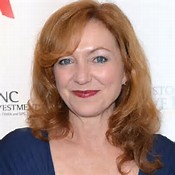 The Broadway premiere of Lisa D'Amour's Airline Highway will include a stellar cast. Tony winner Julie White (The Little Dog Laughed) will play Tanya. Included in the Broadway production will be K. Todd Freeman (The Song of Jacob Zulu) as Sissy Na Na, Scott Jaeck (August: Osage County) as Wayne, Ken Marks as Francis (Spider-Man: Turn Off The Dark), and Judith Roberts (Orange Is The New Black) as Miss Ruby. Also, in their Broadway debuts will be Carolyn Braver as Zoe, Caroline Neff as Krista, Tim Edward Rhoze as Terry and Joe Tippett as Bait Boy. Additional casting for Airline Highway will be announced soon.
The Show
Lisa D'Amour's Airline Highway is an homage of sorts to the disenfranchised and those who are out on another plane who always seem to make life as we know it a little more interesting. The setting is the parking lot of The Hummingbird Motel. In its splendor of yesteryear it was the place to be if you were on New Orleans' infamous Airline Highway – glamorous, enticing, and royal.
But like those who now meet and congregate for Miss Ruby's orchestrated send off, the motel has seen better days. It is a motley group that gathers, a diverse collection of strippers, hustlers, ne'er-do-wells, and philosophers, that meet celebrate the life of Miss Ruby. Miss Ruby was, in her day, an iconic burlesque performer.
And she has done something a tad unusual to bring everyone together. She has requested a funeral before she dies. It is a party unlike anyone has ever seen, as those from her past come back to pay their respects while they reconnect.
Creatives
Joe Mantello (Wicked, Take Me Out, Assassins) directs Airline Highway. The Broadway production will include scenic design by Scott Pask, costume design by David Zinn, lighting design by Japhy Weideman, and original music and sound design by Fitz Patton. Airline Highway was given itds world premiere at Chicago's Steppenwolf Theatre in December 2014.