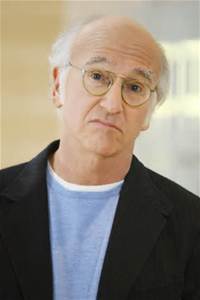 Larry David's Fish in the Dark continued its strong run at the box office for the week ending February 22, 2015, while Matilda The Musical's sales went up more than 13% from the week prior. Musicals that have been running strong, such as The Book of Mormon (102.5%), Aladdin (100.9%), The Lion King (99.8%), and Wicked (96.5%), continued to do so. Helen Mirren in The Audience, which played at 99%, also did healthy box office.
Matilda Gets a Boost
All musicals that were family fare and kid oriented were certainly helped last week by the fact that many schools were on vacation. Matilda saw an increase in capacity of 13.1%, going from 87.1% the week before to 100.2% this past week. Matilda is the story of a young and very bright girl who is abused by her family and the headmistress of her school. She finally finds release from the abuse by using some extra-special kinetic powers as well as by getting some much needed help from her teacher Miss Honey.
Fish in the Dark
Larry David's comedy about a son dealing with his father's death is selling as quickly as any show in recent memory. Last week the entire limited run was almost completely sold out. As it did the week before, the Fish in the Dark played to 100.6% capacity, grossing over $1.1 million. The show will be reviewed next week when it opens on March 5, but it's doubtful that those reviews will have any effect on ticket sales as last week there were fewer than 700 seats left. Tickets for Fish in the Dark start at $49 with the top price being $425. The comedy closes June 14, 2015.
Biggest Spike, Longest Fall
The show that saw the biggest rise in ticket sales was the longest running show in Broadway history The Phantom of the Opera. Phantom saw an increase of 16.1%, going from 62.7% capacity the week before to 78.8% this week. The show that endured the biggest decline was the new musical Honeymoon in Vegas. The musical comedy, which garnered great reviews, has been having a tough time finding an audience. Tickets sales fell 17.2%, as the show played to 47.7% capacity.