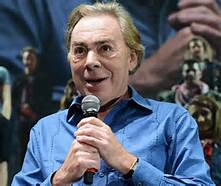 The new Andrew Lloyd Webber show School of Rock, The Musical, which he has developed with Glenn Slater and Julian Fellowes, offered young Broadway hopefuls and teen musicians the chance to strut their stuff in an open call yesterday. Dozens showed up to get a chance to be seen and heard.
Getting a Chance to Play
There were teens and pre-teens, many of them rock guitarists, and all with dreams of being in show business. Some were from just a few blocks away and others travelled four or more hours to wait in the unkind weather and be seen. The musical also ran a concurrent open casting call for young performers in Chicago.
The kids were auditioning to be art of the young rock band that is formed by a substitute teacher at a private school. A variety of talents are needed, including guitarists, bass players, drummers, and vocalists.
The Story
The musical is based on the 2003 hit Hollywood comedy of the same name, which starred Jack Black. The film was produced by Paramount Pictures and directed by Richard Linklater. The movie was exceedingly popular and highly praised. It grossed more than $130 million worldwide.
The film centers on Dewey Finn (Jack Black). Finn is a young guy who wants to be rock star, but is having a tough time getting any traction in his career. In fact, he can't make ends meets at all, and so he pretends to be a substitute teacher and lands a teaching gig at a prestigious private school. He realizes that his fifth grade class has some awesome rock chops and decides to organize them into a rock band in order to win the Battle of the Bands contest.
The new songs have not yet been announced by the stage musical; songs from the film that may be used include "School of Rock," "Fight," "Heal Me, I'm Heartsick," and "It's a Long Way to the Top (If You Wanna Rock 'n' Roll)."
Opening in December
School of Rock, The Musical will preview at the Winter Garden Theatre starting Monday, November 2, 2015. It is scheduled to open December 6. Laurence Connor, who directed the current Broadway revival of Les Miserables, will direct the musical, and JoAnn M. Hunter will choreograph.
Anna Louizos will design scenery and costumes, Natasha Katz lighting, and Mick Potter sound. Nina Lannan is the Executive Producer for School of Rock, The Musical.