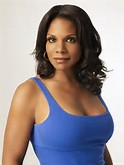 Audra McDonald, who won her sixth Tony for her portrayal of Billie Holliday in Lady Day At Emerson's Bar And Grill, performs at a pace that would be daunting to most. He schedule is all encompassing and diverse. McDonald has earned plaudits for her roles in various Broadway shows, including Ragtime, A Raison in the Sun, and Porgy and Bess. Here's a look at a few of the appearances that are upcoming.
32-City Concert Tour
If you would like to see this great performer live on stage, you'll have plenty of opportunities. She starts her winter tour, which will play Boston, New York, and Los Angeles, on February 13 at the University of Connecticut. Her final "winter tour" date is July 15, 2015 at Tanglewood in Lenox, MA.
Other Projects
After her 32-city tour, McDonald will appear in Spamalot, which is part of the Hollywood Bowl's 2015 summer season. She opens July 31 and closes August 2. After her run in Spamalot, she will appear at the Williamstown Theatre Festival in the Eugene O'Neill classic A Moon for the Misbegotten from Aug. 5-23. The six-time Tony-winner will star with Tony Award nominee Will Swenson.
Plus, McDonald will perform in a Sing-A-Long Sound of Music on June 26, which will pay homage to the 50th anniversary of the Academy Award winning movie starring Julie Andrews. On September 1 and 3, she will perform American Classics with the American Ballet Theatre and the L.A. Philharmonic.
Prolific Performer
The multi-award winning McDonald always seems to be involved in five or six upcoming projects. The ultimate performer, McDonald is equally at home in plays and musicals. Try to see her, as she will perform across America at least 45 times from February through September. She is one of out finest performers.