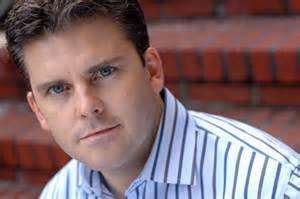 Cagney!, a high-powered musical about an equally high-powered performer, James Cagney, will receive its New York premiere this May. It will be produced by the York Theatre Company, which is celebrating 40 years of developing new stage musicals as well as presenting revivals of classic shows. The new musical, which features a book by Peter Colley and music & lyrics by Robert Creighton and Christopher McGovern, will be directed by Bill Castellino and choreographed by Joshua Bergasse. In 2010, Cagney! Won Florida's Carbonell award for "Best New Work." Two of its previous productions have set box office records.
Robert Creighton to Star
Broadway vet Robert Creighton will star as Cagney. Creighton, who made his Broadway debut in 2003 in Laughing Room Only, a show conceived by and starring comedian Jackie Mason, has been in various Broadway musicals, including Chitty Chitty Bang Bang, The Little Mermaid, The Lion King, Chicago and Anything Goes.
The Musical
The musical follows Cagney, the legendary film star who started out in vaudeville, from his Lower East Side origins, through his song and dance period, to his becoming a massive Hollywood star. Augmenting the original score are various George M. Cohan songs, which are often associated with Cagney due to the fact that the film star played Cohan, one of America's most popular stage performers, in the movie Yankee Doodle Dandy. During his long film career, James Cagney played a wide range of characters including war heroes, heartless gangsters, and corrupt politicians.
The musical, which is performed by a cast of six, offers insights into the caring, highly intelligent, and eminently skilled actor who created some of Hollywood's most memorable tough guys. Cagney is noted for having given the following advice when he was asked what the secret to acting was, "Learn your lines, kid."
Performances
Performances for the new musical Cagney! will begin on Tuesday, May 19, 2015 at 7:00 p.m. The limited run will end on Sunday, June 21, 2015. The York Theatre Company is located at Saint Peter's with its entrance on East 54th Street, a bit east of Lexington Avenue.