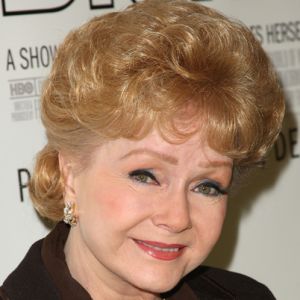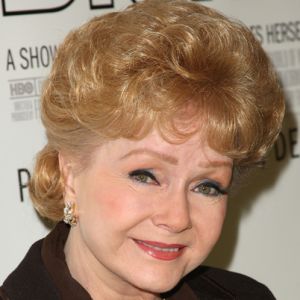 After the passing of Carrie Fisher, we were dismayed to learn that her mother, Debbie Reynolds, had passed. After a stroke, she was hospitalized on December 28th. News of the hospitalization spread all over the internet until the news of her death surfaced hours later. Today, we remember her triumphs onstage and off that left us singing in the rain and feeling as unsinkable as Molly Brown!
On Broadway
Reynolds' career began in film with her break-out role as Kathy Selden in Singing in the Rain. She proved to have the charm and the chops to make it on the big screen but her musical strengths led her to the Great White Way where she starred in Irene in 1973. If you read our posting about Carrie Fisher, you'll know that this production was also her daughter's Broadway debut. Fisher played an ensemble member in the show that was about an Irish immigrant, Irene, who has high ambitions to hang out with high society types.
After Irene, Reynolds did a special Broadway concert review in 1976 called Debbie at the Minskoff Theatre. With a full cast of male dancers and a few back-up singers, Reynolds shared some Broadwaylore with audiences for a limited run of 14 performances. In 1977 she starred in the US tour of Annie Get Your Gun as the title character. Then in 1983 she added Woman of the Year to her resume. Reynolds always shined playing the charming and beautiful ingenue.
A Legacy to Be Remembered
Debbie Reynolds dazzled us for about six decades. She was even memorable for younger generations with her performances in Disney Channel Original movies, voice over work, and cameos in television shows like Will and Grace. We hope we won't have to write another one of these articles for a long time, though an actress like this is worth remembering.