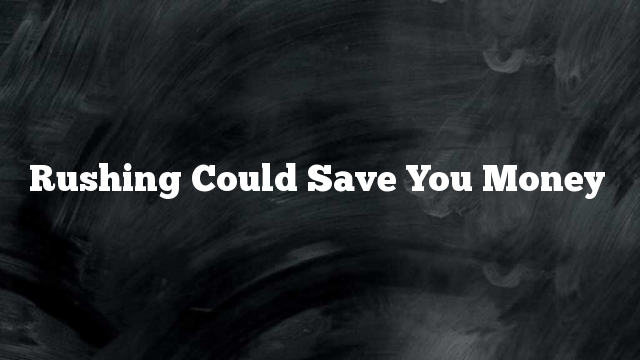 On December 4th in 2010, I was a freshman in college going to school in upstate New Jersey only a $25 bus ride away from the city. With my student ID in hand, I'd take the bus to Port Authority early on a Saturday, and try my luck at lottery or rush tickets. On this date, my eyes were set on seeing Kristin Chenoweth and Sean Hayes in Promises, Promises. From 8am until the box office opened at 10, I stood in line in the cold. When I finally got in, rush wasn't being offered that day. I bucked up after the disappointment and ended up winning lottery for the OBC of American Idiot and student rush tickets for A Little Night Music starring Bernadette Peters.
Rent, Rent Rent
The rush ticket phenomenon all started with Rent when the marketing team started offering $20 orchestra tickets to people who could get to the box offices first. Now, there is general rush, student rush, the lottery, and the digital lottery! The digital lottery wasn't available when I lived near the city. If I lived there now, I'd be trying for lottery every weekend!
Digital Lottery Shows
Digital Lottery happens on a website called TodayTix. You can enter everyday to win a pair of tickets for $10-$40 each. Current shows offering the digital lottery are:
Sweat, Arthur Miller's The Price, Cirque du Soleil: Paramour, Kid Victory, In Transit, Sweeney Todd, and If I Forget.
General Rush
General rush is what I was doing sitting outside Promises, Promises. You wait at the box office until the theatre opens to see what inexpensive seats are available. For American Idiot and A Little Night Music my seats were at the front of the theatre. When I got rush tickets for Gentleman's Guide to Love and Murder, I got a box seat and it was the best! Where you sit depends on the theatre and how they want to sell their last minute seats.
We hope you win lottery for your favorite show and have a lucky day of ticket buying! If you're looking to purchase tickets for a large group, check out our website.