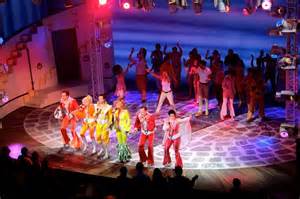 Broadway comes to Madison Square Garden as the New York Knicks and Brooklyn Nets host the NBA All-Star game this year. There's a lot of glitz and glamour associated with the exhibition contest, which offers basketball fanes three days of sports and entertainment.
The All-Star Break
The NBA All-Star break tips off tomorrow with two games: the Sprint NBA All-Star Celebrity Game at 7 pm and the BBVA Compass Rising Stars Challenge at 9 pm. On Saturday there are four big competitions. The action starts at 8:30 am as the State Farm All-Star Saturday Night gets into gear. The first event offers Degree Shooting Stars, while the second is the Taco Bell Skills Challenge. The final two events are considered to be the biggest of the night with the Foot Locker Three-Point Contest (3rd Event) and Sprite Slam Dunk (4th Event) being presented.
Broadway Entertainment
The All-Star Game takes center court at 8:30 Sunday night. Performing during the telecast, which may be seen on TNT, will be the casts of Chicago, Jersey Boys and Mamma Mia! Other entertainers include Queen Latifah and Tamia singing the U.S. and Canadian anthems, and Christina Aguilera and the Rockettes. Ariana Grande will perform at half-time.
Full Service Entertainment
If you get the chance to see the NBA All-Star Game, you see some great basketball action as well as some wonderful all-star entertainment from The Great White Way just down the street. Enjoy the shows!