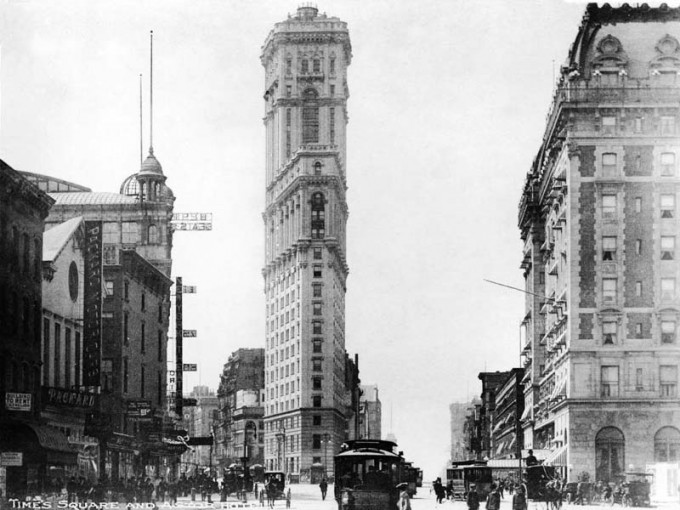 This composition of 28 clips of New York City ranges from 1896 to 1905.  They are "the oldest surviving footage of recognizable parts of New York."
The footage includes Times Square, The Hippodrome, Old Madison Square Garden, Union Square, and much more; even the time-lapsed demolition of the Star Theatre at Broadway and 13th street.
It includes a constant map on the left which shows you where you are in the city.
We recommend viewing this full-screen.
Thank you, Yestervid.
Source: Yestervid. December, 2014. Oldest Footage of New York City Ever.  Retrieved from https://www.youtube.com/watch?v=AQR-HKzESsM