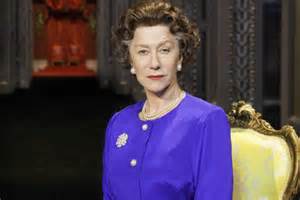 Helen Mirren as Queen Elizabeth II in The Audience on Broadway has been much anticipated. Mirren starts previews tonight for the show, which will open on March 8 and run through June 28 at the Gerald Schoenfeld Theatre. The play, which is written by Peter Morgan and directed by Stephen Daldry, offers a fascinating premise revolving around 60 years of private, weekly meeting between the queen and her prime ministers.
The Audience
Playwright Morgan provides those who come to The Audience his insights into what these private meetings between Queen Elizabeth II and her 12 different prime ministers must have been like. The weekly face-to-face encounters are protected by a vow of silence, which precludes either party from ever revealing the contents of their meetings, even to their spouses. The play considers various important meetings that might have occurred between the queen and her prime ministers. Some are intimate and others explosive as everything from politics to family and from history to histrionics is discussed. Both PMs and queen end up revealing themselves, their insecurities, passions, disappointments, joys, and more, in these sessions.
Mirren's Oscar
Helen Mirren, who has played both Elizabeth I and II, won an Oscar for her portrayal of Elizabeth II in The Queen, which was also written by Morgan.The Audience was produced in London in 2013 and for her efforts Mirren received the Olivier. A West End revival is schedule for later in 2015.