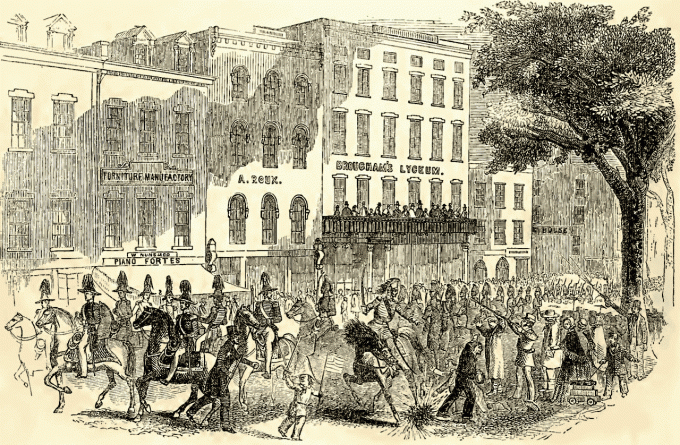 In the year 1840, the following very clever advertisement was used to promote a production of 1940! or, Crummles in Search of Novelty.
---
"Produced without an Immense Expense the entire cost being considerably under Ten Thousand Dollars!!! The New Scenery is painted on less than 50,000 square feet of canvas, and it has not been many months in preparation!!!"
---
As far as I know, any actual copy of the ad is lost, but you get the idea.
The show itself was a fanciful look into the future of 100 years hence.   It played at the Olympic Theatre at 485 Broadway, New York, NY.
This was a good four blocks south of 1st Street in Manhattan, near what is now Little Italy.   At that time, the Theatre District was still very much in the south end of Manhattan.  It would remain so for another 42 years, until the Casino Theatre opened on 39th Street, in 1882.
Source:  Bordman, Gerald Martin. American Musical Theatre: A Chronicle. 2nd ed. New York: Oxford UP, 1992. Print.